Valia Story
Australian fashion label Valia is a relative newcomer to the fashion world, but it has quickly created a niche for itself. With both fabrics and the styles themselves created in-house, a wonderful fusion of fabrics and colours emerges with each new season – and it keeps getting better with each new range.
The fabrics themselves are beautiful knits using cotton and linen blends in summer and wool blends for the winter range. These signature fabrics are incredibly light, often with a three-dimensional effect, and lend themselves to some great designs. The shapes and styles which emerge are not only stunning to look at, they're functional, fun and comfortable to wear.
Valentina Verbni, the woman behind the label, draws on her unique background in both arts and fashion to design not only the styles for each season, but the fabrics which make up the range as well. She has worked for well-known labels such as Scanlan and Theodore and Kookai since arriving in Australia 22 years ago.
"Having studied both art and fashion helps me break the rules in construction and pattern," Valentina says. "I start with conventional patterns, then drape them to create flattering shapes that wrap the body, sometimes leaving spaces in between.
This petite Ukrainian-born woman began her career as a fashion designer in Kiev (Ukraine). It was whilst watching the iconic Australian film 'All the Rivers Run' that she was inspired to move to Australia with her husband and son.
"I was in awe of that woman (in the movie), who lived on a houseboat and gave birth on the banks of the Murray River," Valentina said. Her love affair with Australia had begun.
Soon after the family arrived in Australia, Valentina enrolled at RMIT. She graduated with distinction as a Bachelor of Arts in Fashion in 1996. Her Ph.D research involved developing wearable technological knits, which is evidenced in the wonderful Valia label with its unique fabrics and 3-D looks.
Valentina's fascination with the Australian landscape and the easygoing Australian lifestyle is reflected in her designs, which she describes as 'wearable art'.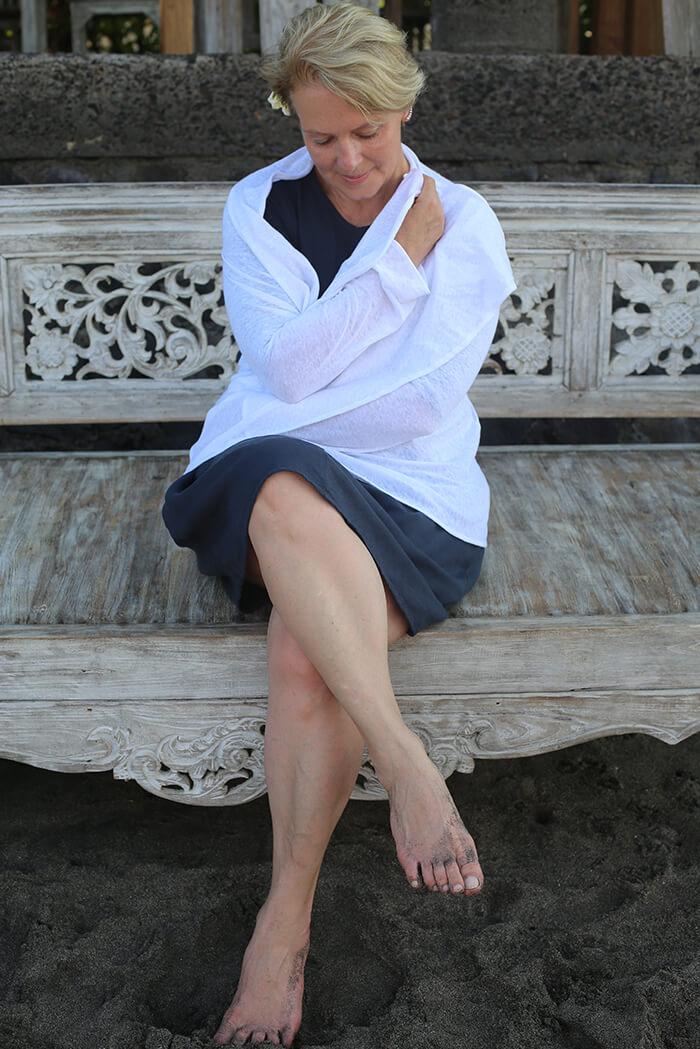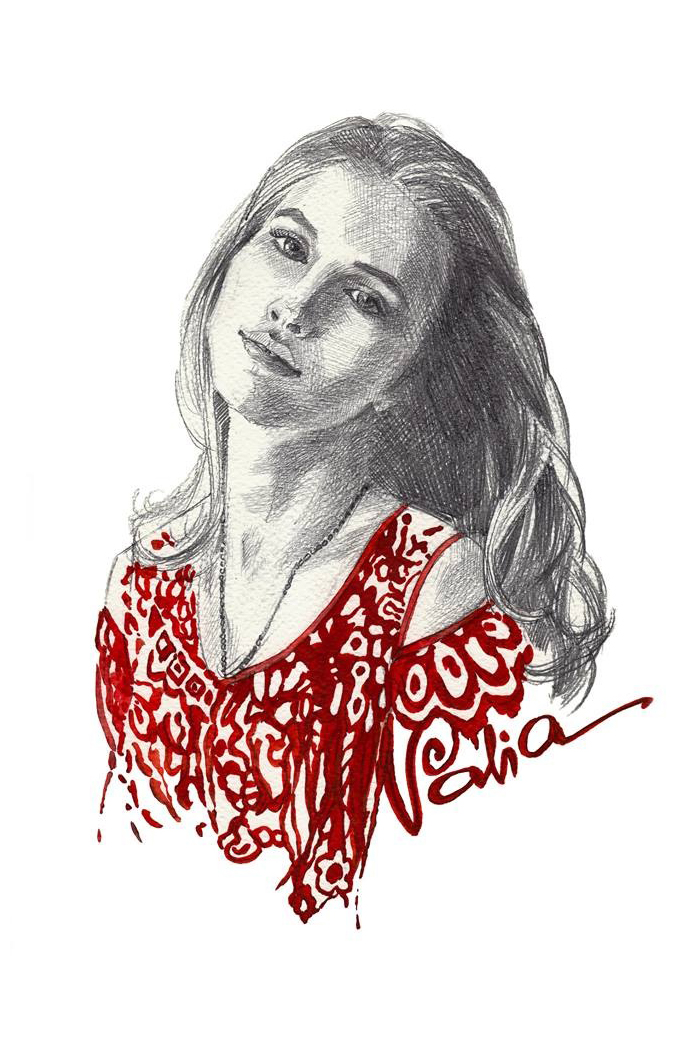 There's a richness to the colours and the jacquards she creates that is rarely seen elsewhere, and a sophistication that reflects her understanding of European tailoring traditions.
Throughout her career, Valentina says, colour has been one of the most enjoyable tools of the trade.
"It is a subject that continues to fascinate, puzzle and interest me. It surprises me how little is really known about colour, both by the general public and the colour specialists in science and the arts.
"Colour is a major part of our lives; we use it and need it for many daily purposes. It can be a language to keep us safe (crossing roads, changing electric plugs) as well as an influence on our emotions, on the clothes we wear and the foods we eat."
She says our familiarity with colour often leads to us take it for granted. In her view colour is like an unexplored fifth sense – and there is still much to be learnt about colour and its effects on people.
Written by Raelene Allen
Illustration by Valentina Verbni